MWC Barcelona 2023, February 27 – March 3
Schedule a meeting with us to learn more about how Parallel Wireless' groundbreaking RAN Centralization technology can help mobile network operators (MNOs) reduce costs, increase network elasticity, improve resilience, performance and spectrum efficiency. With RAN Centralization, MNOs can reduce their CAPEX and OPEX expenses and improve the overall performance of their networks.

Connect(x) May 23-26, 2022
Parallel Wireless' Eugina Jordan joins a panel discussion "Streamlining Open RAN Integration" on Wednesday, May 25 at 3:00 PM MDT.
Register to attend the show in Denver, Colorado.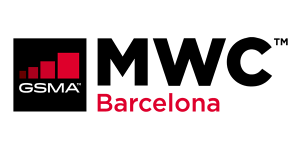 MWC Barcelona 2022, February 28 – March 3
Visit us in Hall 5, Stand 5C61 for a demonstration of our industry-leading end-to-end ALL G, cloud-native, O-RAN compliant solutions that have been deployed by Mobile Network Operators (MNOs) across six continents enabling rural and urban wireless networks. Learn more about our activities at MWC Barcelona. Reach out to info@parallelwireles.com to schedule a meeting at the event!
Panel: Women Driving Transformation in Tech, February 15, 2022
Eugina Jordan, VP Marketing at Parallel Wireless, moderates this all female panel.
This session will discuss:
How our panelists are driving 5G transformation
Lessons learned from the front line
The mission and values of a women in tech network