Features and Capabilities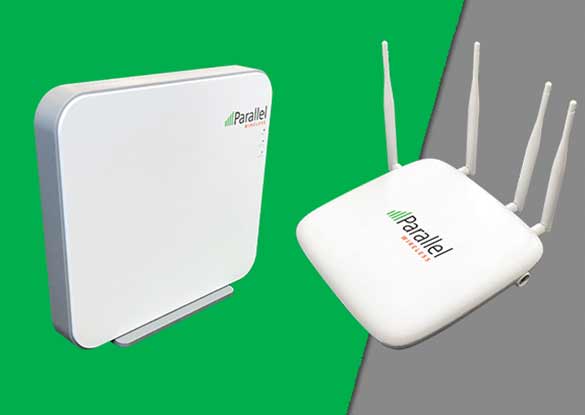 The solution is based on cellular access point (CAP)/enterprise femtocells and integrates 4G/LTE with real-time network orchestration, flexible scheduling, interference mitigation, resource optimization, traffic prioritization, and enterprise-grade security. The indoor OpenRAN controller provides orchestration enabled by real-time network SON, resource optimization and traffic mitigation. It also enables seamless mobility for users indoors and out and makes network deployments fast and simple with no RF planning or complex system integration required.
The Cellular Access Point (CAP) is the OpenRAN indoor hardware which is a software-defined enterprise femto that provides cellular 4G access. It delivers low-cost, high QoS coverage for enterprises of all sizes for voice and data. This helps to achieve the right level of deployment flexibility and attractive economics for service providers to deliver a wide variety of enterprise deployments with the lowest cost per unit and coverage, providing CAPEX savings of up to 90%.
The indoor OpenRAN solution uses Parallel Wireless's OpenRAN controller which provides enterprise gateway functionalities with many 4G/Wi-Fi functions virtualized, including Femto gateway, Small Cell gateway, and other functionalities. Normally the cost of these functionalities would be a significant extra. The controller software itself reduces the CAPEX up to 90%, as it includes many gateway functionalities needed for enterprise solutions to manage licensed and unlicensed spectrum. The controller runs on any x86 server, with a well-understood CAPEX of a few thousands of dollars with plenty of capacity for high performance. The controller can be deployed in a remote or local cloud, and one controller can serve many enterprises. OPEX will also be reduced with the software, as it will optimize the enterprise network, mitigate traffic via SON module.
Deployment Benefits
Parallel Wireless Indoor OpenRAN delivers the following benefits to global mobile operators:
Easy and cost-effective installation. With the Parallel Wireless OpenRAN controller, deployment can be reduced from days to hours, while eliminating the need for RF planning and extensive system integration. In under a day, a Tier 1 was able to install the whole system in a medium-size enterprise building, without specialized installers or RF planning required. The controller configured the nodes without any involvement from IT personnel (plug-and-play). The Parallel Wireless solution offers comprehensive self-organizing network (SON) capability, ensuring that cells are self-configuring (including neighbor lists and physical cell ID).
Quality end user experience, including voice. The network orchestrator functionality of Parallel Wireless software platform also optimizes radio performance, e.g., inter-cell interference coordination, handover optimization between the indoor cells and indoor cells and neighboring macros for seamless mobility, and frequent handover mitigation, which results in better QoS for data and voice for end users. The cell supports Circuit Switched Fallback (CSFB) and VoLTE voice, enabling the operator to invest in the future while ensuring it can deliver the high-quality voice coverage.