4 Ways RAN Centralization Enhances Spectrum Efficiency for Mobile Network Operators
Summary
Four benefits of increasing spectrum efficiency and how Parallel Wireless' RAN Centralization technology can make it happen.

The telecommunications industry is undergoing a rapid evolution, and as mobile communications advances rapidly, users increasingly anticipate higher quality experiences and consistent network performance. That's where spectrum efficiency plays a crucial role.
Spectrum efficiency refers to the quantity of data that is transmitted across a given spectrum or bandwidth, and it is one of the most crucial metrics in the telecommunications industry.
Why?
Spectrum is a finite resource, and if mobile network operators (MNOs) can't maximize the throughput of the spectrum they already have, that means they either have to buy more spectrum or build additional sites, thus increasing spending on resources.
Improved spectrum efficiency results in better performance, increased customer satisfaction, and ultimately, lower operator expenses.
The reality is that most operators only make use of 5% of their spectrum. How can they change this?
In this blog, we'll look into four key ways to improve spectrum efficiency for MNOs.
Benefits of increased spectrum efficiency
1. Increased throughput
Enhancing spectrum efficiency for MNOs has the potential to amplify the network's capacity, which is arguably one of its greatest and most crucial benefits.
Extended network throughput allows MNOs to sustain faster rates of growth and serve more new users, while also supporting higher and faster data rates.
In recent years, people have become increasingly reliant on mobile technology for a myriad of everyday tasks and services. This has resulted in increased user demand, dramatically increasing the amount of pressure on operators. In order to perform, MNOs require sufficient levels of network capacity.
Improving spectrum efficiency is one of the most effective ways to boost throughput.
It allows operators to maximize the potential of their existing resources to bring more users on board and grow their brand, without requiring major investment or unnecessary risk.
Furthermore, increasing throughput eliminates the need to constantly add new sites to a network or paying for additional spectrum, since it enables operators to maximize the spectrum of their existing sites.
2. Improved network performance
In the modern era, users expect consistency and quality in their mobile network performance. People rely on their phones not only for making calls and sending messages, but for countless other activities like browsing the web, streaming music and movies, playing games, and working.
Users need their MNOs to support these data-heavy activities consistently, providing the high speeds and consistent connections they require to get things done.
If users experience issues like lags, latency, slow download speeds, dropped calls, or cut connections, they will be quick to switch to another provider.
MNOs that wish to deliver top quality network performance should always look for ways to improve their spectrum efficiency.
Better spectrum efficiency will improve network performance with:
Faster speeds (both upload and download)
Far fewer dropped calls
Less failed-to-send messages
Greater levels of user satisfaction, network-wide
3. Cost savings
Constantly spending on new hardware and site building is a long-standing, accepted challenge for MNOs.
In addition to the regular, ongoing investment in telecommunications hardware, operators are also expected to invest in up-and-coming telecommunications technologies, such as 5G, even if they do not see an immediate return on those investments.
Why? Because it's the only way to keep up with the competition.
For example, purchasing extra spectrum can impose a significant financial burden on telecommunications operators, particularly given the scarcity of this valuable resource.
However, money-saving opportunities can be created by maximizing efficiency of the existing spectrum through the use of disruptive technologies such as RAN Centralization.
It's all about making the most of the resources you currently have and making your current spectrum work for you.
Boosting spectrum efficiency is much more cost-effective, both short and long-term, than simply investing in additional spectrum or other technologies to expand your operations.
4.Future-proofing
The telecommunications industry is in a state of constant evolution. While some operators are still adjusting to 4G, others are already in stages of 5G implementation.
This is just one example of how MNOs need to always be proactive, thinking ahead and coming up with ways to future-proof their brands.
The demand for data services will only grow in the years to come as the need for those services rises, and the amount of data that needs to be transferred will continue to increase accordingly.
MNOs that wish to set themselves up for success must be ready to meet those high levels of demand.
Boosting spectrum efficiency is the intelligent solution.
By improving efficiency now, operators will better-prepare for the rising tides of demand that are sure to come in the months and years ahead.
While other operators may struggle, the future-proofed businesses will be ready and able to meet demand and support innovative, data-heavy technologies such as 5G and more.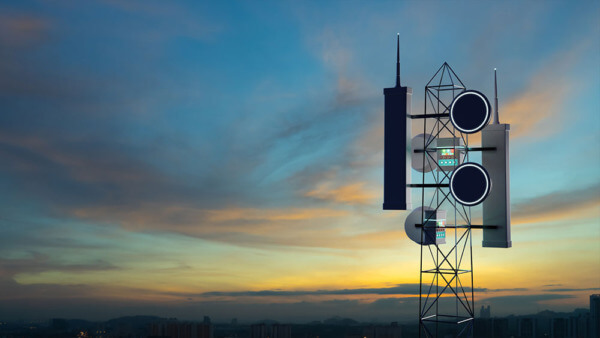 How to improve your business' spectrum efficiency
As discussed, improving spectrum efficiency is a pivotal objective that MNOs can focus on today to set themselves up for success in the future, from wider network capacity to a bigger and more satisfied user-base.
There are various methods available to boost your business' spectrum efficiency.
One way to improve spectrum efficiency is the deployment of advanced technologies such as 4G, 5G, and Open RAN. These, coupled with effective regulatory policies, result in dramatically improved network performance, user experience, and spectrum efficiency.
However, an even newer technology that has the potential to completely disrupt spectrum efficiency and network performance is RAN Centralization.
This agile technology disrupts the wireless status quo by fundamentally changing network operation, deployment and management, improving not only spectral efficiency but also cost and performance with advanced data center utilization.
By transforming networks from site architecture to cluster architecture, RAN Centralization enables MNOs to maximize spectrum efficiency, thereby lowering costs, improving network performance, increasing throughput, and equipping them for the future.
For MNOs who are determined to stay ahead, considering technological advancement that can improve spectrum efficiency, and especially upgrading to RAN Centralization, is a must.