Opportunities for Mobile Operators with 5G Open RAN
When we consider the current state of 5G in the telecoms industry, the advent of new service offerings the technology will open up is a primary driver for MNOs. And, operators' ability to monetize these new revenue streams can be justification to upgrade their networks to provide these services.
Business & Consumer Market Demand
The use of IoT in the transportation and manufacturing industries, as well as secure and ultra-low latency banking and healthcare applications, are growing at a rapid rate. Why? Because these applications and use cases are expected to depend extensively on digital 5G network infrastructure. Increasing data traffic and demand for high-speed data connectivity will drive 5G market growth.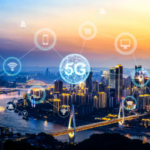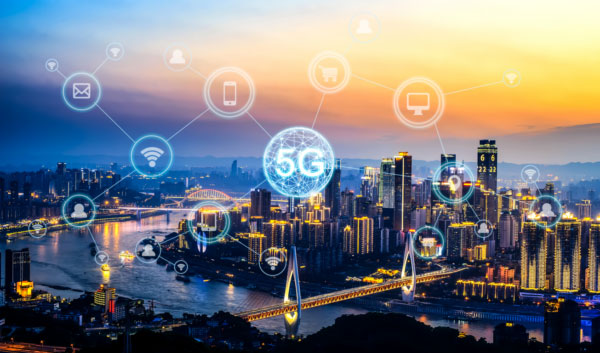 The adoption of 5G continues to surge with 5G smartphone volumes reaching new peaks every month. 5G application network dependencies, coupled with a huge surge in 5G smartphone adoption, provides a platform for substantial revenue. The question is – where will the economic advantages of 5G networks be realized first? The global adoption of 5G is heavily weighted toward North America, Northeast Asia, and Western Europe. These regions will realize the economic benefits of expanding networks, with standalone (SA) 5G implementations that will enable all of the 5G use cases, not just the speed test. In particular, the acceleration of IoT connections is driving a continuous debut of new product offerings from both MNOs and the private sector alike. Together, 5G network performance and reliability will drive fast adoption in a race for economic advantage.
The GSA LTE and 5G Subscribers 2021 report noted that 5G subscriptions grew by 57% in the fourth quarter of 2020, growing to over 400 million subscribers globally. While this accounts for only a little more than 4% of the entire global mobile market, many projections expect 5G subscribers to make up over 25% of the global market within the next three years.
By the end of 2020, we know that 412 operators in 131 countries/territories are investing in 5G networks in the form of tests, trials, pilots, planned and actual deployments. Not to mention – of the operators engaged in 5G activities, 40 operators in 59 countries and territories have launched commercial mobile and Fixed Wireless Access (FWA) 5G service.
That said, most MNOs and the private industry alike are focused on Standalone 5G, with more than 61 operators identified as investing in 5G SA by the end of 2020. To cover a few of the most prominent examples, in February 2020 STC launched its 5G SA alongside its Non-Standalone (NSA) in Kuwait. In August 2020, T-Mobile launched the world's first nationwide Standalone 5G network in the US. Then in November 2020, China Telecom deployed its 5G SA solution. This was followed by two major networks the very next month as Singtel began rolling out its 5G SA New Radios, and Rogers in Canada began deploying its 5G SA solution as well.
Operator Challenges with 5G
Let's take a closer look at global 5G subscriber growth based on GSA numbers as of April 2021 and their forecast for 5G subscriber adoption. Again, because traffic is growing at much higher rate as compared to revenue growth, and because IoT connections are increasing exponentially, MNOs are not able to cater to premium ARPU use cases. This is because network infrastructure or technology is not yet equipped for 5G SA-dependent applications. Additionally, operators face coverage issues due to high CAPEX and OPEX related to traditional infrastructure and the vertical maintenance of multiple technologies, as well as intentionally complex licensing schemes. Traditional, legacy networks are monolithic, purpose-built systems that lead to slower agility in launching newer services such as a 5G standalone solution. Legacy networks are inherently costly, with high complexity and maintenance that takes a significant toll on operators.
Operators are looking for ways to address these challenges and become more agile and competitive, which will enable them to be both innovative and risk-taking while offering best-in-class service to their subscribers. An Open RAN solution, such as the one offered by Parallel Wireless, can help operators achieve these goals with an All G architecture with upgradability to 5G. ​
​Contact us to learn more about how the Parallel Wireless cloud-native, All G, software-defined, futureproof, scalable, interoperable and standards-based solution provides agility, flexibility and reduced TCO.​​