Parallel Wireless: First Vendor to Power TIP's OpenRAN Community Lab in Indonesia
As Indonesia looks to become one of the most digitally advanced countries in Southeast Asia, Telecom Infra Project Indonesian Community Lab will help mobile operators test and use Open RAN technology using Parallel Wireless All G Open RAN software.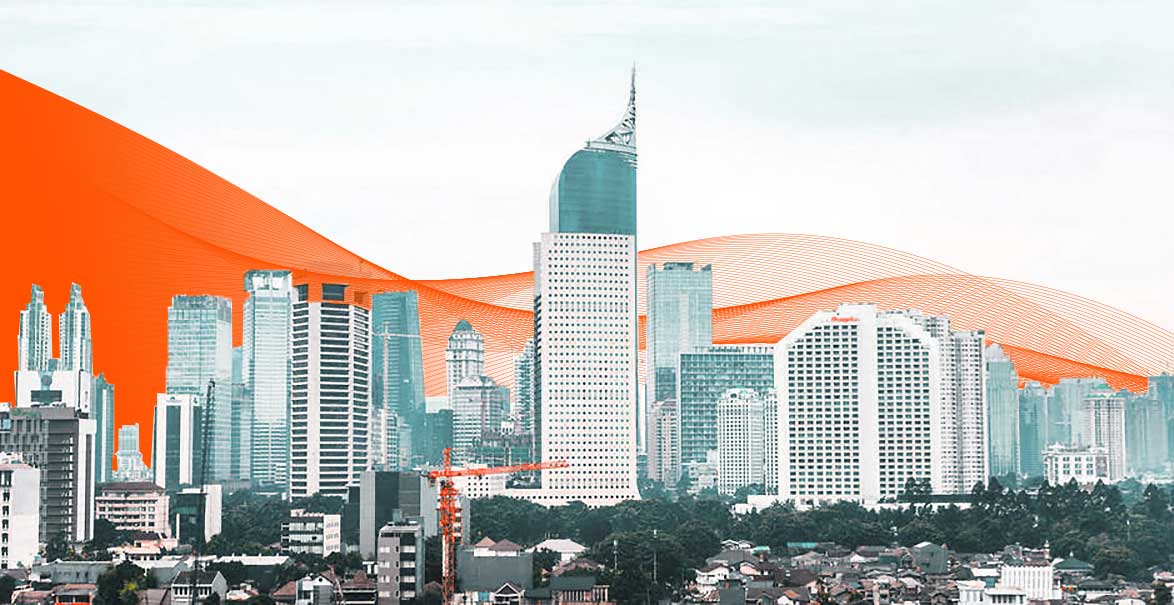 Mobile phones are the primary tool Indonesians use to access the internet, and mobile phone penetration has surged from 20 percent in 2005 to over 80 percent today. While the subscriber demand for data is increasing exponentially, the ability for customers to pay for their increased consumption is limited. As a result, the pressure for regional MNOs to lower cost per GB is stronger than ever – especially as unique mobile subscribers are expected to grow to 199m by 2025 and mobile internet users to 177m, with 4G as the expected dominant technology according to GSMA Intelligence.
Mobile operators in Indonesia are looking for new architectures such as Open RAN to commoditize the hardware, open up RAN interfaces to avoid vendor lock-in, mix and match software and hardware, and implement software functionalities to deliver network reliability and quality of experience at much lower deployment cost.
As the leading U.S.-based Open RAN company delivering the world's only 2G 3G 4G 5G O-RAN-compliant Open RAN macro solution for rural and urban connectivity, Parallel Wireless is proud to be the first Open RAN software vendor to power Open RAN initiatives at the Telecom Infra Project's (TIP) newly launched Community Lab in Indonesia. Indonesian mobile operators plan to test and use OpenRAN-based technology as leverage to their business to have greater buying power as they continue shaping the telecom ecosystem, innovation, and the industry's future in the region to better support their diversified customer base across 4G today and 5G tomorrow.
This Community Lab represents a new ecosystem for Open RAN deployments with:
TIP leading test and validation efforts for Open RAN deployments in the region.
Telkom University providing engineering resources to make solution deployment ready.
Ministry of Communication in Indonesia supporting this effort as a means to connect more people with OpenRAN.
The 4 leading regional mobile operators (Telkomsel, Indosat Ooredoo, XL Axiata, and Smartfren) testing the Parallel Wireless Open RAN solution in the lab, with the plan to roll out the Open RAN solution in live networks to deliver coverage at a much lower cost.
AMDOCS providing system integration expertise.
Parallel Wireless software innovation in ALL G Open RAN and expertise in deploying Open RAN on six continents for the last 6+ years and enabling the most mature radio and server ecosystem for Open RAN. Parallel Wireless will also provide support by providing training programs to build local Open RAN ecosystems in Indonesia.
The announcement follows an ongoing commitment from TIP to test and deploy OpenRAN technology across the globe. TIP is a leading proponent of Open RAN, driving industry innovation to reduce deployment cost and avoid vendor lock-in.
Parallel Wireless's ALL G cloud-native O-RAN-based solution has shown very strong performance, quality of service, and cost benefits for operators worldwide with:
Most mature ecosystem of Open RAN RRUs, that is software upgradable to 5G and can support a variety of 3GPP-compliant RAN splits.
COTS-based vBBU to deliver scalable capacity to the end customers.
Most mature 2G 3G 4G Open RAN software platform, that virtualizes RAN to lower the cost through simplification, automation, and full virtualization. It also provides seamless mobility, local breakout, and low latency enabling the best subscriber experience for the end customers.
Find the full press release here. Want to learn more about how Parallel Wireless can help your organization with our ALL G Open RAN Solution? Contact us today