Indosat Ooredoo in Indonesia is the First Cellular Operator to Conduct Successful Field Trials Enabling 4G networks with Open RAN from Parallel Wireless
Indosat Ooredoo is the first mobile network operator in Indonesia to conduct Open RAN field trials, proof of concept, and functional testing with Parallel Wireless and the Telecom Infra Project (TIP), bridging the digital divide and enabling video grade 4G services.
Parallel Wireless in partnership with TIP has fully supported these trials. The statistical performance data obtained thus far from the trials, has successfully met the criteria for Key Performance Indicators (KPIs) according to the global 3GPP release 15 standards.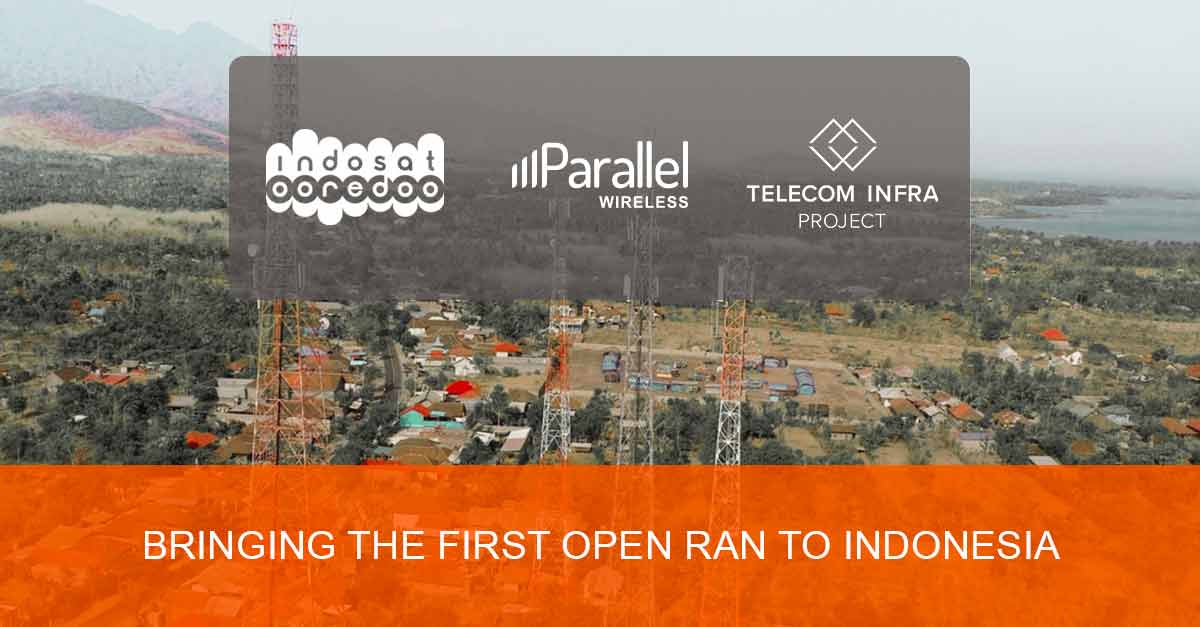 Anuj Sharma, Director of Sales at Parallel Wireless, said, "As a leading innovator in the region, Indosat Ooredoo is setting new standards globally for providing better internet services for their customers, by validating a virtualized Open RAN. Indosat Ooredoo is the first cellular operator in Indonesia to run field validation of cloud-native, state-of-the-art, LTE 900 technology within their Open RAN architecture and successfully delivering the same 4G network quality as conventional RAN. We are proud to support Indosat Ooredoo in reimagining their wireless infrastructure, ensuring equal access and the best data experiences in Indonesia."
Our quality, cloud-native Open RAN networks enable a cost-effective solution with a broad ecosystem of vendors as they utilize open interfaces and connect seamlessly with other RAN devices.

Parallel Wireless Open RAN Installation Onsite Team
With the 4G LTE 900 MHz Open RAN network from Parallel Wireless, streaming videos from YouTube and video-calling activities run smoothly without buffering. Downloading and uploading activities can be done quickly. Our Open RAN equipment generates download speeds of up to 22 Mbps, which is equivalent to the performance of other conventional RAN equipment. By enabling these broadband services with our state-of-the-art technology, Indosat Ooredoo is contributing to the economic development in Indonesia.
Learn more by reading the press release, "Indosat Ooredoo Becomes the First Cellular Operator in Indonesia to Run Open RAN Field Trials on Video Grade 4G Network."