Everything You Need to Know About Open RAN: An e-Book
As the year draws to a close, we can say that 2020 has been the year of Open RAN. Every week seems to bring a new announcement about the technology. Open RAN, sometimes called "ORAN" is the movement in wireless telecommunications to disaggregate hardware and software and to create open interfaces between them.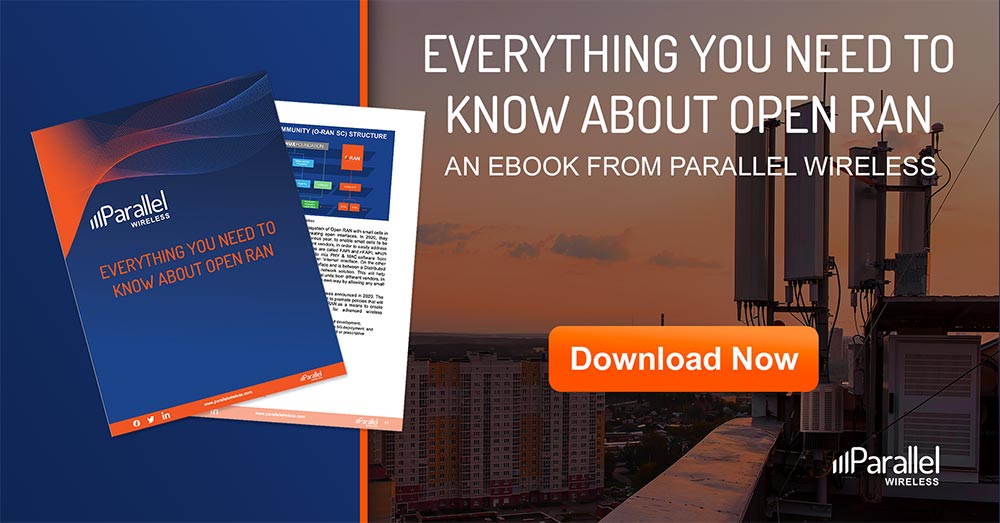 There is a lot of information sort through including areas of confusion, stories that are incomplete and even some misinformation. Luckily, our
new e-book
is a wealth of information about Open RAN, including the technology's journey and timeline, important Open RAN groups, key information about functional splits, Open RAN integration, and more. 
Using our experience engaging with more than 50 global mobile network operators across six continents to deploy ALL G Open RAN solutions, our goal with this e-book was to simplify the world of Open RAN for those who are learning about and/or evaluating Open RAN.
In this e-book, you will learn about: 
Open RAN Terminology

Open RAN Groups Shaping the Industry

C-RAN, vRAN, and Open RAN

The Need for Open Interfaces

Open RAN Components & Functional Splits

RU, CU, and DU

Automation, Virtualization, and CI/CD

Real-Life Examples of Open RAN Deployments

RAN Intelligent Controller (RIC)

Open RAN Integration

Open RAN Timeline & Adoption

…and much more
Download our e-book today to learn Everything You Need to Know About Open RAN.