Parallel Wireless Coming Soon to MWC21 Barcelona
In only a couple of weeks, MWC21 Barcelona will take place and we are excited to see all of you soon in Hall 2, Booth 2015.
Our theme for this year's event is 'Reimagine Today with the Vision of Tomorrow'. We plan to showcase how our end-to-end ALL G, cloud-native, O-RAN compliant solutions have been deployed with Mobile Network Operators (MNOs) across six continents enabling rural and urban wireless networks. In addition, we will showcase how with state-of-the-art automation tools such as CI/CD, ZTP/AI and ML and a broad ecosystem of partners, we are driving innovation and providing a smooth migration path to 5G and beyond.
We will have members of our executive leadership team, product teams and other subject matter experts on the show floor to discuss your challenges, opportunities and how Parallel Wireless is your trusted advisor with leading edge solutions to bridge the digital divide in both rural and urban environments. We will showcase our four exciting demos across two sub themes of Deploy and Innovate.
The following are highlights of what we will be showcasing:
DEPLOY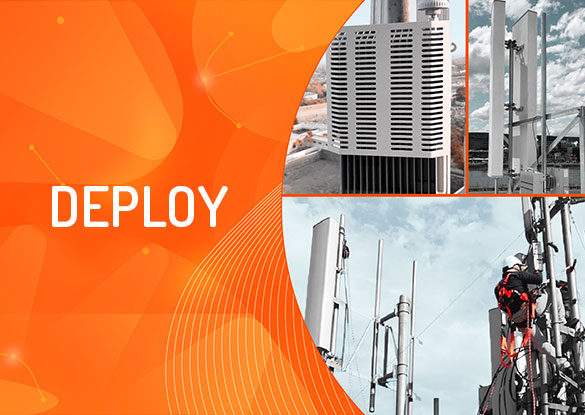 Be sure to visit our ALL G demo to learn how you can deploy O-RAN compliant, cloud-native, Open RAN for 2G, 3G, 4G networks today. We will display the most advanced Open RAN CU and DU software and a leading edge, mature Open RAN ecosystem for 7.2 radios, server hardware, and RAN Intelligent Controllers (RICs). We will also be showcasing how you can deploy your Open RAN network on an accelerated timeline and at a much lower cost with ease of deployment and maintenance. The live portion of the demo will include highlights of end user services delivering the highest throughput for voice and data in urban environments with comparable KPIs to incumbent vendors.
Stop by our TCO demo to learn how Open RAN solutions can reduce your overall network Total Cost of Ownership (TCO). We will showcase how Capital Expense (CapEx) savings are enabled by utilizing software and hardware from a broad ecosystem of partners, including commercial-off-the-shelf (COTS) hardware powered with self-configuration tools.
With Operating Expenses (OpEx) at 70% of overall TCO, you will learn how by utilizing Open RAN technology you can cut expenses in half. We will demonstrate that with automation tools, network upgrades are easily enabled and how AI/ML provides hands free optimization of network resources so that engineers do not need to go onsite. In addition, with Open RAN equipment power consumption is much lower than traditional network equipment, thus delivering significant OpEx savings. Be sure to visit as our subject matter experts will be showcasing real life network deployments and how our Open RAN solutions have enabled cost savings in both rural and urban wireless network deployments.
INNOVATE
Visit our automation demo to learn how cloud-native automation tools such as Continuous Integration/Continuous Delivery (CI/CD), Zero-Touch Provisioning (ZTP), Artificial Intelligence (AI) and Machine Learning (ML) enable scalability, flexibility, and innovation with the ability to launch new services faster. With cloud-native automation tools you will reap the benefits of not only flexibility of choice and cost savings, but also the agility, scalability and ease of management and upgradability that comes with the Open RAN promise. With cloud-native automation, integration, software upgrades, maintenance and innovation become more efficient and cost-effective, reducing development time from hours to minutes and eliminating manual tasks.
And be sure to visit our 5G and beyond demo to learn how you can upgrade your networks to 5G and beyond while continuing to support 2G, 3G, and 4G legacy networks. MNO's are often faced with maintaining legacy networks, 2G, 3G, 4G while planning their migration path to 5G and beyond. With our software driven solutions, supporting multiple Gs from the same COTS server, innovation and upgradeability is seamless and efficient. With our broad ecosystem of radios and cloud-native architecture utilizing hardware and software which is open, you will reap the benefits of cloud-scale economics and service agility, enabling all devices, anywhere and supporting all use cases from rural to urban environments for all networks from 2G, 3G, 4G, 5G and beyond.
Our executives and other subject matter experts will be in Hall 2, booth 2015, so be sure to join us! If you are not able to join us live, we will be conducting webinars in July and August to showcase our exciting demos, stay tuned for more details.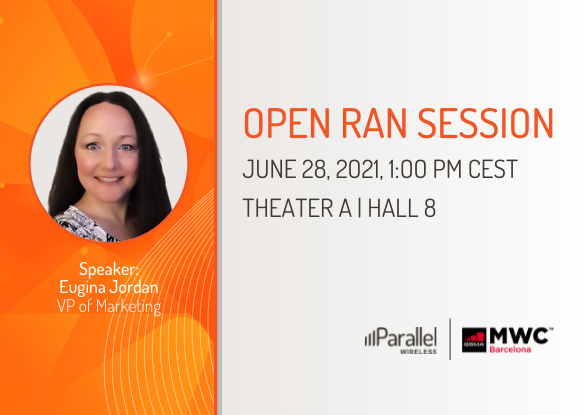 Join the panel session on Monday, June 28th as Eugina Jordan, VP of Marketing at Parallel Wireless and others from companies such as Orange Wholesale International Networks, Accenture, Fujitsu Network Communications, Inc., and Spirent, discuss, "Open RAN".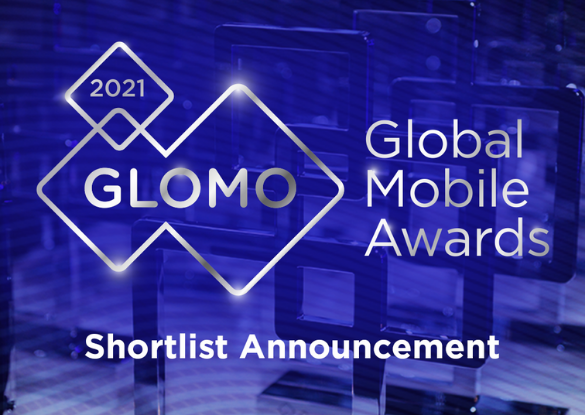 Parallel Wireless is proud to be shortlisted for #GLOMO Awards 'Best Mobile Technology Breakthrough' for our All G – 2G, 3G, 4G, and 5G Urban Macro Open RAN Solution.
Learn more about our Open RAN solutions by visiting our Resources. Also check out our recent press announcements with Etisalat, Indosat Ooredoo, Millicom and our ALL G, O-RAN solution milestones.
Safe travels and we look forward to seeing you soon in Barcelona!